Congratulations! You just got into one or more of the colleges of your choice.
The first number is rarely the final number.  Arriving at a financial aid package that works for you is a bit like shopping for a car, or haggling in a Turkish bazaar for a gold vase.  Where you ultimately go will also be the school where they work hard enough to keep you.
Often, a school will notify you of your financial aid package. To impress you, they may throw out a BIG number, like:
"We're happy to offer you $125,000 in scholarship money."
While that seems really good, that's likely for the entire time that you're in school.  Divide. That big number is $31,250 over four years. Less if you go five, or a summer or two, which some people have to do.
Don't get mad at feeling a bit conned. Get even.
Haggle.
Acceptance offer numbers are really "soft," if you're not on a state prepaid program, like Alaska Advance, Florida Prepaid, or College Illinois.  Even some of those schools will still haggle for your artistic skills over things like food, and housing.
Is a Free Ride the Best Ride?
If you have state Lotto-funded education, like Florida's "Bright Futures," or New Mexico's "Lottery Scholarships," that pay full ride, that may be the preferable way to go IF the education, in the department of major offers an equivalent opportunity to the schools where you might be paying between $1,000 and $18,000 per year.  You should have researched the professors and the curriculum for EVERY school to which you applied, so you know what you're getting into. If you didn't, then you should do that research NOW.
What Those Financial Aid Applications Can Tell You
If you filed the Free Application for Federal Student Aid (FAFSA) and your CSS Profile, you are going to get an acceptance with a cost that the school says is what they believe you should pay based on one of those two systems.
YOUR "ECA"
The FAFSA will result in you being given an "Estimated Cost of Attendance." Make sure that you don't lose that number! It will help you in your negotiations.
If your ECA runs from $0 to $10,000, you should be able to get an excellent deal out of any college, public, or private!
If it's higher, never fear. Your "value" isn't a strict number.
YOUR VALUE
People with exceptional skillsets are harder to find in quality: Musicians, artists, dancers, actors, top debaters, etc.
YOU have a greater value to colleges and universities, especially the colleges in less "name" towns, or states, that have excellent educations, but have to work harder to attract students away from the U.S. News Top 10 stampede.  Case Western, Reed, Muhlenberg might need a great violinist, or visual artist, or dancer.
If you're there for the academic education, you can parlay your talents learned at your arts school into better money. Many times, you can do it without minoring in your art.
THE EARLY FREE RIDE
Private schools don't have unlimited funds. A lot of the "free" rides for a growing number of universities are offered through the Questbridge Scholars program. Forty top colleges offer about 1,500-2,000 full scholarships. About 16,000 apply, and there are around 5,000 to 6,700 finalists annually.  If you meet their financial requirements, and you're lucky enough to be accepted, you are good to go.
DON'T PAY TOO MUCH, EVEN FOR CHOICE #1
From April 1st, when you get your final letters of acceptance, to May 1st, Decision Day, you should be haggling, weekly, to see what you can do to get your best deal.
There are a TON of students who apply to 10-20 schools these days. Inevitably, the minute that they get into their top picks, they happily plunk down their deposits.
Then pay too much.
Don't become a scholarship sucker.
It's a lot like the car sales game. The "sticker" price, even the price that the school gives you that's already discounted to what the FAFSA, or CSS profile, say that you should pay, isn't the price.
Every week, students pull out of the game too early. Money that was set aside to grab this student, or that, goes back into the Financial Aid "pot."
So, financial victory goes to the patient.
Each week, you call. Then your parents call. More on how to do that in a moment. You keep working on whatever means you can leverage to get to your best number. By week three, we usually know which schools are going to make more effort to get you. That's a strong indicator to you that they may be the best places for you to go to school.
It's like the parachute scene in the most recent "Mission Impossible" movie. You have to wait to "pull the cord" until you're in the last week.
Spend the months between Early Action, and the rolling admissions school notifications, and April 1st understanding the aid that has been given to you already, and what you will need for your best deal.
HOW TO NEGOTIATE YOUR DEAL
You have to haggle.
They say: "$23,000."
You say "$5,000."
They say: "We really can't do any better than that."
You say: "That's too big a percentage of my family's annual income. I have two siblings in private school and mom is on partial disability.  You've seen our FAFSA. That's way too much. Thank you for admitting me, and this really is my top school, but I also got into three other excellent schools, and they're all offering me better money. Is there anything that we can do?"
Before you begin haggling, understand your aid:
If your letter has a lump sum, like $125,000, you can call the financial aid office and inquire:
"Is that for the whole time that I'm in school? What if I have to take extra time after study abroad? A summer semester that's required?"  Before April, they will answer in absolutes. The haggling time has not begun. It does tell you, though, what you have to work around, when the games begin.
If your acceptance letter has an annual amount, say $52,000, is it inclusive of housing and food, or just tuition?  Every school games the system a bit. Know what the rules of the road are for each of your admitted schools.
Let the Haggling Begin!
It's April 1. All of your schools are in. Your aid packages may take a few extra days. If you don't get one, go to the site to see when aid packages are expected to arrive.
Remember that this is a THREE WEEK PROCESS. The Financial Aid offices' job is to LAND the students that Admissions brought in, that fill those cohorts that they need so badly.
Each week, as students pull out of the accepted pools, your value goes UP! Your toolset to haggle with includes these options that you can learn more about now, and use to haggle with in the April rush:
Work-study – Schools offer jobs on campus that pay a wage that offsets what you owe for college;
A Job – Schools also have lots of on-campus jobs that pay, often better than what you'd find in the surrounding community. Some jobs are in the academic areas, but student stores, sports arenas, food service, and more all offer employment opportunities.  Part-time jobs off campus, especially waiting tables, parking cars, or other tippable jobs can provide enough money to pay any balances due plus provide for the extras beyond what scholarship and merit take care of.
Performing offsets – Football players can't get paid, but the musicians in the marching bands and ensembles used by the institution for dinners, galas, etc. should get some compensation for their talents. So can dancers, artists, debaters, and more. The win-win for the school is get your talent, and take it off of your tuition.  Some schools require a minor in the art, but many schools provide merit money for such talents, and don't even require the student to use them! Their hope is, with no, or low pressure, that you will do the thing that you love for them anyway.
Merit-based scholarships – Some schools do not offer them, although many still do.  Hampshire College has offered a $6,000/year merit credit for students who have displayed exceptional musical talent in high school, without requiring the student to perform in college. Great grades as a high school senior may bring you some substantial aid. You have to work hard, though, in college, for some, because they're based on your continued academic excellence.
School-based scholarships – Financial assistance is offered frequently by student unions, fraternities, and other organizations affiliated with the institution. President's scholarships, scholarships from a distinguished alumnus/alumna of the school, corporate scholarships in certain fields of study, and other opportunities arise for you if you attend the school.
School-based loans – Don't just skip this without reading about it. A student can work part-time for $10,000. If they get a small amount of debt,  about HALF of what a student can earn, $5K, approximately, it can help, because those loans can be paid to ZERO each year (See more, below.)
State/Country grant programs – Some states, and even countries, to attract talent to their colleges, offer government grants, most of which are outright grants, and not loans, so you don't have to repay them.
529 Funds – Superior to prepaid plans, because you can use them at ANY accredited educational institution, they hold special tax exempt status.You, your parents, friends, well-wishers, or even a crowdfunding project's revenue can be put into the 529 Fund system to be invested for your college in future years.

Depending upon what you choose to invest in, within the funds, with some advice from a planner, you can develop extra money in interest and in growth of your investments.

Taking the money out for school purposes makes whatever you earned tax free, which gives your money even more lift.  Ask your tax preparer, and/or your state's 529-licensed funds companies, what the advantages or disadvantages are of the 529s for you.

Applying for external scholarships should become part of your regular process while in college. The more the better. None are too small, as they add up.
Internships/Apprenticeships – Some schools will offer the ability to get real-world experience and be paid towards your tuition.
Private Loans – We generally discourage their use. The interest is high, and the debt becomes too great. Usually you can get small loans from the college direct that can be paid off annually and keep your debt at zero.
Employer-based scholarships – Starbucks, Publix and others offer scholarships or tuition assistance for employees and/or their dependents.
Public Service (Americorps) – There are scholarships available to people who join Americorps and do public service work.
Special circumstances scholarships – There are scholarships for the children of veterans, police, school teachers, or emergency service people killed in the line of duty. If your circumstances fit the scholarship, apply. They often work in your favor.
After considering all of those options, ask: "Is there ________________ (see above) that we can use to bring the number down?"
They ask to get back to you, then do:  "We can put in work-study and there is a university-based President's Scholarship that we can give you, which brings us to $8,000. You can take a Stafford Loan for $3,000.00″
You say: "Subsidized or unsubsidized?"
A subsidized Stafford loan means that they pay the interest on the money borrowed while you're in school. You pay the interest after you finish school.
An unsubsidized Stafford loan means that the interest charges keep growing as you go through school, and you are responsible for them.
They tell you that it's unsubsidized.
You say: "That's very kind of you, but again, I can't afford to watch the interest keep escalating on my unpaid student debt for four years. Tell you what: If you can get us to $7,000, and offer a subsidized Stafford loan for $2,000, then we have a deal."
The Stafford Loan SECRET
As a general rule, you do not want to take more in student debt than you can pay off over the school year that you draw it from.
Students are told that they don't have to pay their loans until they graduate from school, but those unsubsidized $5000.00 loans, if they're unsubsidized, as most are, accrue a lot of interest. Leave it alone for the four years, with loan rates between 4.5% and 6% APR, and it could easily turn into $6,600 or more.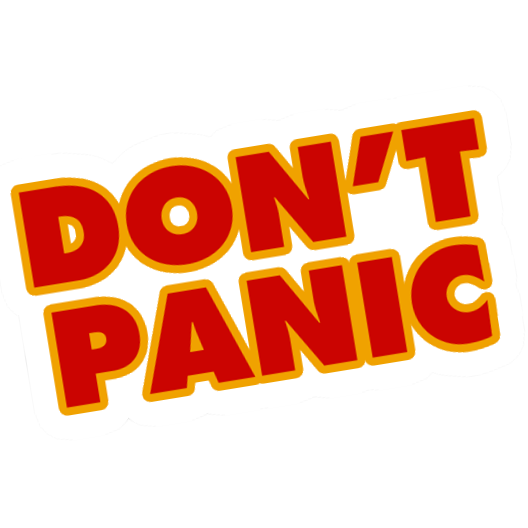 There is a way, though to use Stafford debt to your advantage, even if they won't offer you a subsidized loan.
Take a job. preferably with tips, like waiting tables. Salary is bleak, but the tips are good.
Paying off a doable amount, say $3,000 is not as bleak as it sounds.
Here's how you can pay off your debt in full over the school year, magically transforming your credit score into gold.
Pay the same amount on your loan, but in smaller, weekly chunks.
Interest is calculated by the number of days that you borrow the "principle," the $2,000. So, the more often that you keep chipping away at the principle bi-weekly or weekly, it lowers what you pay in interest over time.
| Payment Period | Payment | Total Monthly Payment | Total Loan Interest |
| --- | --- | --- | --- |
| Monthly | $258.20 | $258.20 | $98.00 |
| Bi-Weekly | $119.01 | $238.02 | $94.00 |
| Weekly | $59.47 | $237.88 | $93.00 |
So send a check every two weeks, pulled from your wages. $119 can be pretty doable. As very few students pay off their student loans until years later, if at all, those who take out manageable loans and pay them back in full each academic year become exceptionally credit-worthy by the time that they graduate college. That can help you, as an adult, with credit card interest rates, auto loans, home loans, and more.
DIRECT LOANS PLUS
Avoid. Avoid. Avoid. These loans have lower credit requirements but nearly 6%-8% interest rates.
BANKS
Banks like Wells Fargo and Discover offer college loans but their rates are usually terrible. DO NOT EVER take a variable rate loan for your college tuition. They can look attractive at the low end, but if the economy changes
WAIT
Some students will work for a year after high school to build up enough cash, preferably invested into a 529 fund where it will grow for them tax-free, so that they can enter after a deferral year with enough set-aside to help fill the need.
FINAL WEEK
By decision day, May 1st, you'll have a good idea of which schools are willing to help you, and which aren't.
That tells you, also, about which schools really want you, and which you might be just another number.  Go with the schools that really want you.
Is it worth working part-time to get to a better "mafia," alumni, and professors, that are going to help you get your life established better? More often than not, yes.
Focus on outcomes, not sticker shock. Make the best deals that you can. The schools that are in the affordability level of you, and your family, working together, are on the table for your final decision. The ones that are out of the price range, are not.
DO NOT TAKE ON DEBT BEYOND WHAT YOU CAN PAY ANNUALLY TO ZERO.