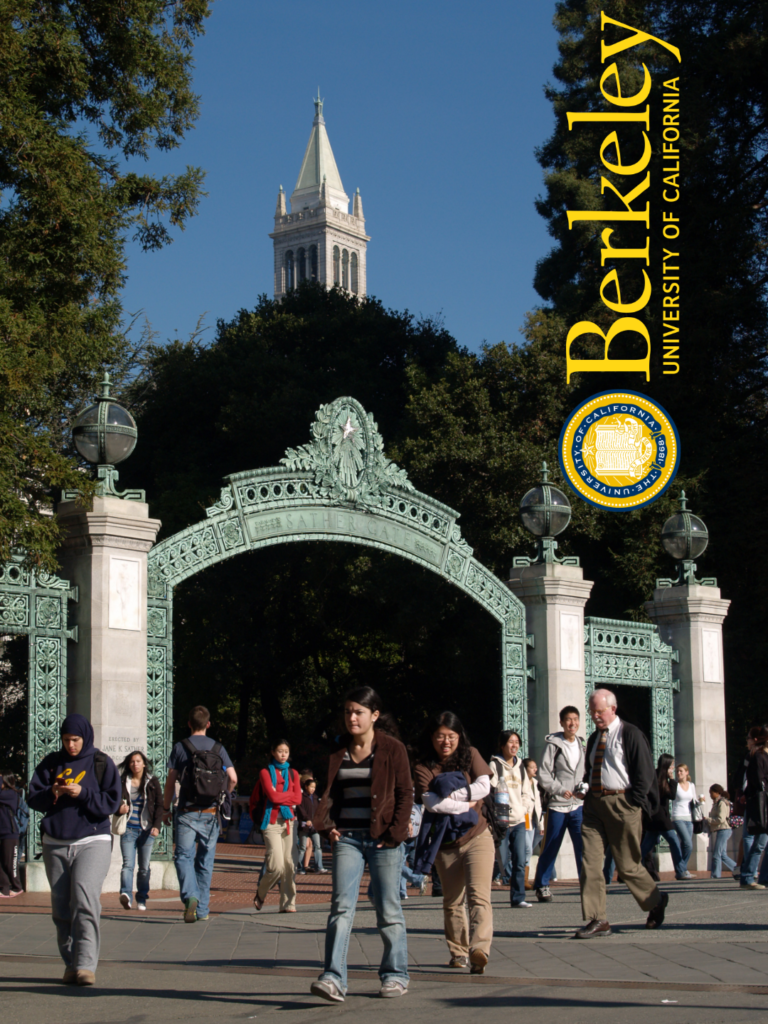 Type: Public Research University
Size:  Very Large;
Style: Factory
Honors College: Offered by Department/School
Affiliations: University of California (UC) System
Student Body: Total: 38,276 Undergraduate :27,496; Graduate: 10,708
Testing:
   ACT: 32 (In-State:31; Out-of-State: 33; International: 33)
   SAT: (Old system): 2143 (In-State: 2045; Out-of-State: 2204; International: 2182
Admissions:
Applied: 82,573 (In-State: 45,786, Out-of-State: 21,219, International: 15,568);
Accepted: 14,433 (In-State: 9,758,, Out-of-State:  3,497, International: 1,178)
   Admit Rate: 17.5% (In:21.3%; Out:16.5%; Int: 8.2%);
Class Size: 5,800 (Est.) (40%)
GPA: 3.90 (Unweighted) (In:3.89; Out: 3.92; Int: 3.90); 4.42 (Weighted)
Students of Color: 70.7% 
Asian: 40.9% Asian
African-American: 2.5%
Hispanic: 16.3%
Caucasian: 31.2%
Unknown: 2.77%
International:13.71% 
Male-Female: 48%-52%
Admittees' Schooling:  Public: 65% Private: 34% Home: 1%
Student-to-Faculty Ratio: 17:1 (< 20 students: 59.6%; 20-49: 24.6%; 50 or more 15.8%)
Freshman Retention Rate: 97%
Freshman Graduating After 4 Years: 73.2%
Attend a Graduate School within 10 Years: 40% Working out of College 60% (Median $92.5K)
Princeton Reviews Return on Investment: N/A
Travel Cost/Time/Airport: Low to High (OAK/SFO): 6-12 hours; Average Fare: $147-$170 one way
Location: Berkeley, California – Adjacent to Oakland
Best For: Computer Science; Engineering
UNIVERSITY OF CALIFORNIA, BERKELEY (CAL)
One of the West Coast's oldest and most prestigious universities, UC Berkeley, is still called "Cal" because this was the original campus, the University of California.  Today the University of California is a nine school system which, like other state school systems, is bursting at the seams with students, and, at the undergraduate level, sacrificing quality for quantity.
Location
Cal is located in the city of Berkeley, California, on the east side of the San Francisco Bay, just south of Oakland. Cal opened on the Berkeley, California, campus in 1873. There was not a second University of California campus (UCLA) until 1919.
FLAVOR/VIBE
Berkeley has a long and storied history of being a progressive-liberal town. Its famed Telegraph Avenue, whose book and music stores were hotbeds of the counter-culture in the 1960s and 1970s. Today, Berkeley is still a vibrant city of culture, arts, ideas and ideals.  While you still see periodic demonstrations on campus, some clashes occasionally newsworthy, the culture of the school is very broad, representing a very wide spectrum of both social opinion and lifestyle, and the disruptions are infrequent and very limited in scope..
LOCAL TRANSPORTATION
With excellent mass transit, and a connection to BART (Bay Area Rapid Transit) the subway system, internships or just excursions into Oakland or San Francisco are easily doable. The Silicon Valley is about an hour south by car, opening up opportunities there. The high price of San Francisco real estate has expanded business into the East Bay area, so there are lots of opportunities all over the area for internships.
Two major airports Oakland (OAK) and San Francisco (SFO) service the university.  If you are traveling to visit the college, choose OAK not only because it is closer, but SFO's rental car taxes are so obscenely high that they can almost double the cost of a vehicle.
Academics
Berkeley is a comprehensive university, with a wide variety of disciplines and several school tracks. Their advanced coursework in the engineering track is exceptional, and it remains one of the few schools that caters to nuclear engineering education in the undergraduate level.
You have to be mindful of the major to which you want to apply. High demand ones, like pre-med or business, can be very crowded points of entry. Several have prerequisites, and some are just so crowded an applicant pool that you'd be smarter looking at alternatives. Berkeley identifies the high-demand programs which are harder to get into, and suggests alternatives.
You can apply to transfer from one college to another after a year (two semesters) in the college where you were accepted. You can expect not to graduate on time, we're told, by students who've done it, as you usually have more requirements to meet that your past work in the original college does not satisfy.
Berkeley offers small-group Freshman & Sophomore Seminars which, for a few students, offset the barn-sized "101" entry-level courses that now can top 1,000 students to a lecture hall classroom.  Many are over 500.
Entry level classes are as important, if not more so, than some of the upper division courses. Get a C in a freshman course, because you couldn't find a graduate student's lab section that is either motivated to teach or adept at it, and that bad grade can stay with you through your whole undergraduate academic career. If you're trying to track for a competitive graduate, law, or medical school, oversized classrooms are not a win, and graduate-teaching can be less than optimal. Graduate students are more transient and often less motivated to teach at the level of a professor.
You can get a much better education for the same or better money from a large number of schools where the 101 courses are kept under 100 students. Here we do not believe that the school's nameplate shines well for most students.
This "Berkeley bloat" is not the university of old that earned them a reputation of being one of the top higher educational institutions in the country for undergrads. We would be cautious about applying unless Berkeley did something significant to bring freshman courses, especially in areas like Chemistry, back under the instruction of professors, and at less behemoth class sizes.
Diversity
We like to see schools at least meet or exceed the demographics of their city, county, region for diversity. Berkeley has some serious diversity challenges. African-Americans, who make up 28% of the population on the Berkeley-Oakland side of the San Francisco Bay, account for just 2.12% of the student body. Asians, who make up more than 30% of the student body are still, given the Asian population of the Bay Area, somewhat under-represented.
Cal has an undergrad Women and Gender studies program, but, as they only offer a certificate, it is behind the curve of the UC system.  Schools like UCLA, UC Riverside, and UC Santa Barbara are more progressive, and seem to have better representation in that arena. For a school in the Bay Area, with one of the largest LGBTQ populations in America, they are a bit underrepresented as well.
Athletics
Berkeley is an NCAA Division-I school, and is Title-IX complaint for programs for men and women, with some of the most competitive collegiate teams in the U.S.
YOUR ARTS BACKGROUND
Strong performing arts or fine arts background can help. Scattergrams for top performing arts high schools show that Berkeley will pursue students a tad below their exceedingly high GPA and SAT/ACT bar if they have a need to fill.
Housing
Room and board on campus can range from $12,874 to $15,716 and in an apartment between $13,256 and $21,000. a year. Remember in doing calculations to add move in/move out costs for the on-campus housing, and three months of storage, as dormitories are a 9 to 10 month contract and apartments off campus are annual.
Quality of Life
Berkeley has a quality of life second to very very few schools. The campus, like most UC campuses, is well laid out and beautifully built. Its location adjacent to San Francisco Bay offers myriad educational, vocational, social and entertainment opportunities that one typically finds in an urban market, without the noise, dirt and grime of a big city.
Study Abroad
What we understand, anecdotally, from talking to students, is that Study Abroad isn't hard to arrange, but it is not something that every major/department loves. If you go abroad, you may find yourself making up a few credits, because they will not have all of your major requirements available in whatever corner of the world that you wish to visit.
Outcomes
Berkeley's graduate schools remain some of the top "nameplate" institutions from which one can obtain a masters, or a terminal degree (J.D., Ph.D, MD, etc.).  Purely anecdotally, outcomes at Berkeley vary widely depending upon department.
Costs
In-State tuition, all-in runs up to $34,400.  Out of state students can pay $62,414, or less, depending on circumstances, scholarship, other aid,
Financial Aid
Berkeley has a number of financial aid methods and opportunities. See them at their page.
Alumni
Berkeley's shining list of notable students is filled with top scholars, creative minds, engineers, scientists, and more. Many came from the days of a smaller student body, and many also came from the graduate ranks of Cal.
 A list of notables on Wikipedia
Admissions
Berkeley uses a slightly different set of metrics to evaluate undergraduate applicants. They:
Will only look at course work from your high school that fits their "approved list."
Look at weighted and unweighted GPAs from the 10th and 11th grade.  They don't evaluate 9th grade performance.
Get a list of your courses from 12th grade
Evaluate your grades over time
Advanced Placement (AP), International Baccalaureate (IB), honors and dual enrollment courses.
How you scored in those courses relative to other UC applicants at your school. This can draw historic data from your school over many years, so it is not just the year that you took your particular AP
AP and/or IB exam scores
Your scores on the ACT Assessment Plus Writing or the SAT Reasoning Test.
If you're applying for fall, be sure to complete these tests by December. SAT Subject Tests are no longer required. However, they are recommended for the College of Engineering and College of Chemistry: Math Level 2 and a science test (Biology E/M, Chemistry, or Physics) closely related to your intended major. Include the scores in your application. UC uses the highest scores from a single test administration. (Note: Our school code is 4833.) If you report your scores to one campus, they will be shared with every campus to which you've applied.
Touring Note
The tours are large, and they move people around the outside of the campus without looking at classrooms or the lecture hall spaces. Spend a little time poking around before you leave campus. It can be enlightening.
OUR TAKE
With a record  82,573 applications, and a total undergraduate population of 27,496, they are overcrowding key areas of freshman academics that used to only plague the newer, bigger UC schools. Today, like most other large public universities, Berkeley struggles with size.
In our opinion, the graduate schools are world-class, but, undergraduate overcrowding has caused Berkeley to lose its luster as a top-tier American undergraduate education.  Too many prerequisite courses are maxed out, especially in the lab sciences, which is wholly unacceptable. Like other UC schools, they rely heavily on graduate students to teach core skills, which only works well when the teacher learning to teach takes on the responsibility seriously. Based on our canvas of students on campus, we found that to be a serious flaw that can affect student performance and outcomes.
For the price, particularly for students from out of state, we can find a lot better bang for the buck, especially at the lofty out-of-state rates, which seem to be there to discourage non-resident applications.
___________
TA-DA! reports are for the personal use of our members only and may not be reproduced in whole or in part without express written permission of TheRossGroupFT LLC.