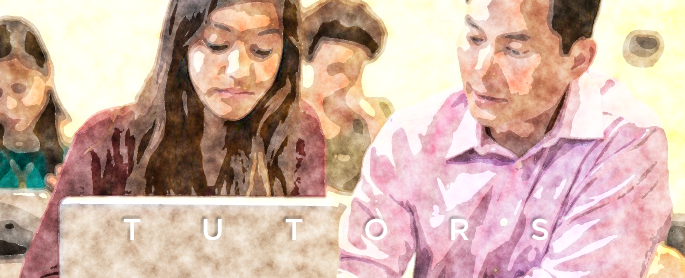 Tutors help, even if you're pulling an A, and often they help make the difference in keeping one. Everyone has gaps in what they know, and a few frustrations in learning from this teacher or that, or with a particular part of a subject.
For all subjects EXCEPT the ACT tutor below, we recommend that you try the great online resources (See our other article on the many ways you can get help.) first, as often you don't need more than some clarification about concepts that you might not be sure about.
Following are local tutors with whom we have had great success (If you'd like to nominate someone, email here.).
24/7 Tutors

 One of the cool new ways to get help with anything from your homework at 1 AM to standardized testing are a couple of outlets online. Tutor.com and a similar service at Princeton Review. Tutors with their masters and Ph.D. work with students on homework, studying for upcoming tests, and more. Charges are for the time used.
English/Writing Skills
Carmen Gallardo (English) – [email protected]. (Boca Raton)
Dreyfoos parent (Liam '17), Teacher at Spanish River HS
ACT
Ellen Birkman (ACT) – [email protected] (Boca Raton)
Ms. Birkman is a teacher at Boca High. She's mastered the prep for the ACT and her students are all high-scoring.  Go BEFORE you take the test, learn her approach, rather than after, and there may not need to be an after.  Her system will also improve your skills on the SAT and even improve your approach to AP exams.
Math
Michael Ramsey ACT/SAT Math Prep – A student at FAU, he's got a great grasp of how to approach the math and science side of the standardized tests, manage time, etc. Cell #  561 809 6817 
History
Science