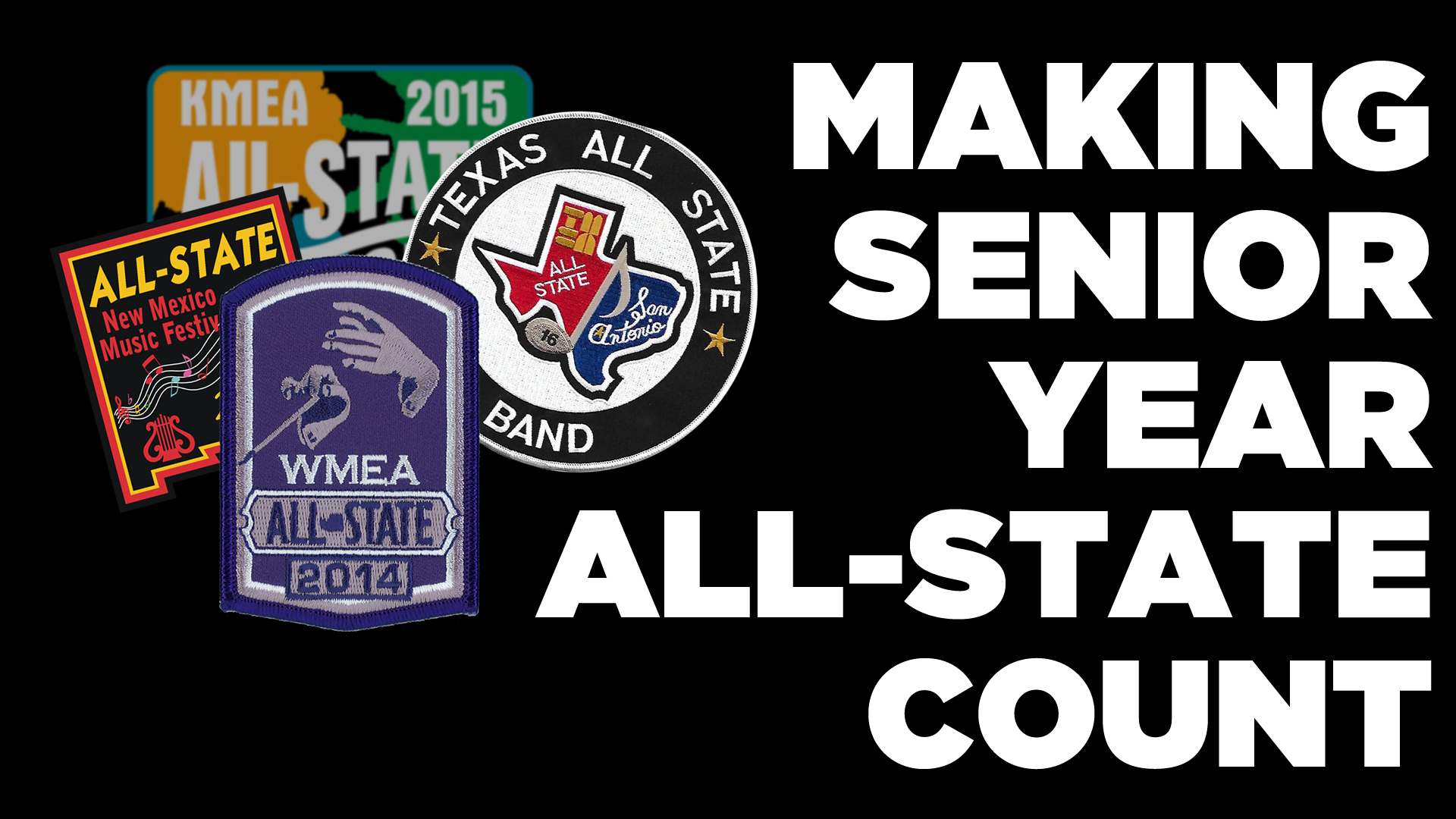 If you got into an All-State band, orchestra, or choir for your senior year, congrats! It's a big deal, and it can help you anywhere you apply, music major or no. The problem for students in some states is that the state music educator's association notifies you that you got in AFTER the state colleges' early filing deadline, and the national early decision deadline for many schools.
So what to do?
You can put the honor on your as yet unsubmitted applications for general admission that aren't due until after the first of the year. How do you get it on the applications that are already closed?
Email a request to add it to your application to the admissions office of the school to which you applied, and, if you're applying for a music major or minor, to the faculty member with whom you would like to study, and the chair of the music department, or section of the department, to which you're applying.  You definitely want it "on their radar."
All-State opens doors. If you've been once, it can be very helpful and it changes your profile. If this is your second or more appearance, it can affirm that you are an extremely qualified applicant.  In all cases, it moves you into applicant pools you might not have previously been in before.
If you were trying to apply to conservatories or schools that were an artistic or academic reach for you, you can inquire if it would be worth your time to apply there. Contact the music admissions officer for the school by email or phone and have a conversation. You have nothing to lose by trying.